Benefits of Laser Hair Removal
Body hairs have so many health benefits, but you also know that to achieve that sexy look in your bikini or lingerie, you would need smooth hairless skin, meaning body hairs in some locations have to go. Some of those places include; Your underarms, legs, bikini line, and any other part of your body that requires hair removal. Since ancient times, various body hair removal techniques have been used to achieve that smooth hairless skin.
Some of those techniques include; razors for shaving, use of hair removal creams, use of tweezers for plucking, the use of warm wax, and use of lasers for hair removal. Shaving cuts at the surface can cause scarring, skin Infections, bumps, and viruses (when you use an infected razor). Tweezing/ plucking removes hair from the roots; it is painful, causes ingrown hairs, and bleeding.
Waxing also removes hair from the follicle like tweezers; it causes skin irritation, pain, and redness. On the other hand, laser hair removal is the best choice for a near-permanent smooth finish without complications. It involves using pulses of laser light to destroy hair from the roots so that hair would no longer grow, and it is a long-lasting solution compared to the others.
Benefits of Using Laser Hair Removal
Laser Hair Removal targets the hair follicles (the tiny sacs located in the skin where hair grows) and ultimately destroys it. The benefits of the procedure include;
Pain-Free Procedure
Laser hair removal is far less painful than using wax or tweezers to remove hair from your sensitive bikini line. The procedure has been compared to a rubber snapping against the skin at a rhythmic speed.
No Ingrown Hairs On Treated Skin
As the laser hits the follicle, it burns the follicle's ability to produce hair, thereby thoroughly removing any and every chance of ingrown hair. Ingrown hair can be painful, itchy, and swollen to the skin's surface. Using tweezers or wax to break the skin and yank the hair can be very painful and bloody. A simple laser hair removal will do it instantly, quickly, and almost painlessly, leaving you with a satisfying after-feel. 
Fast Procedure And Quick Recovery
A procedure takes at least 15 to 60 minutes, depending on the amount of hair removed, since it focuses on each strand for a smooth finish. You could get your desired smooth skin with fast recovery and long-lasting effects in a blink of an eye. 
Laser Hair Removal Reduces Body Odor And Body Bacteria
Hair might have a lot of benefits, but overgrown, unkempt hair causes body odor. Unkempt hair may house harmful bacteria, which can harm your body system. Laser hair removal saves you from regular shaving or waxing to eliminate these by giving you near-permanent smooth and healthy skin.
Laser Hair Removal Provides Near Permanent Results
Most people who have used laser hair removal have experienced long-lasting results of the procedure. Other users need not wax or shave for several months before the subsequent hair growth, and they have recorded lesser hair growth in the area treated. You might require two to six sessions to get the near-permanent effect which may be repeated within four to eight weeks.
Long-Lasting Beautiful Smooth Skin
Laser hair removal provides a smooth finish with long-lasting results. You get to go to the beach, attend that party, or meet with your partner and get compliments on your smooth hairless skin, leaving them wondering about the magic. You get to rock any outfit of your choice, leaving you feeling more confident and attractive.
Low Maintenance Of Treated Skin
You get to live a hair-free life with low maintenance; save money to purchase wax, razors, expensive shaving cream, and tweezers as you won't need them anymore. With a perfect finish and smooth skin, you can rock your body any way you want, without expensive aftermath maintenance.
Laser Hair Removal Boosts Self Esteem
You get to feel confident about yourself, work, and relationships by being comfortable in your skin can make you feel more confident with your smooth hairless skin. You would possess more self-confidence as you can now wear shorts, a bikini, a sleeveless shirt, or anything else with confidence and rock it. You can even go commando and be proud of your body with your newly found body positivity.
Lesser Negative Side Effects Compared to Other Hair Removal Techniques
You may experience reddening, or the skin might be a bit itchy or swollen after the laser hair removal procedure, but rest assured as there exist coolants that will be applied that are Aloe Vera to help relieve the discomfort.
You might experience reduced hair growth in the treated area over a long period. You will require a professional to carry out the procedure; otherwise, you might likely experience Laser burns, blisters, herpes, skin Infections, scarring, skin discoloration, change in skin texture, increased hair growth, crusting, and skin irritation from unskilled hands.
For a safe procedure with no complications, book an appointment with Laser Affair for the best services on laser hair removal.
Laser Hair Removal Is Cost Effective
Laser hair removal is worth every penny; its fast recovery and long-term effects will save you from the stress and cost of buying hair removal products. You get to protect yourself from bumps, ingrown hair, body odor, and skin irritation from a simple procedure. You now possess valuable time to do whatever you want and be free with your body.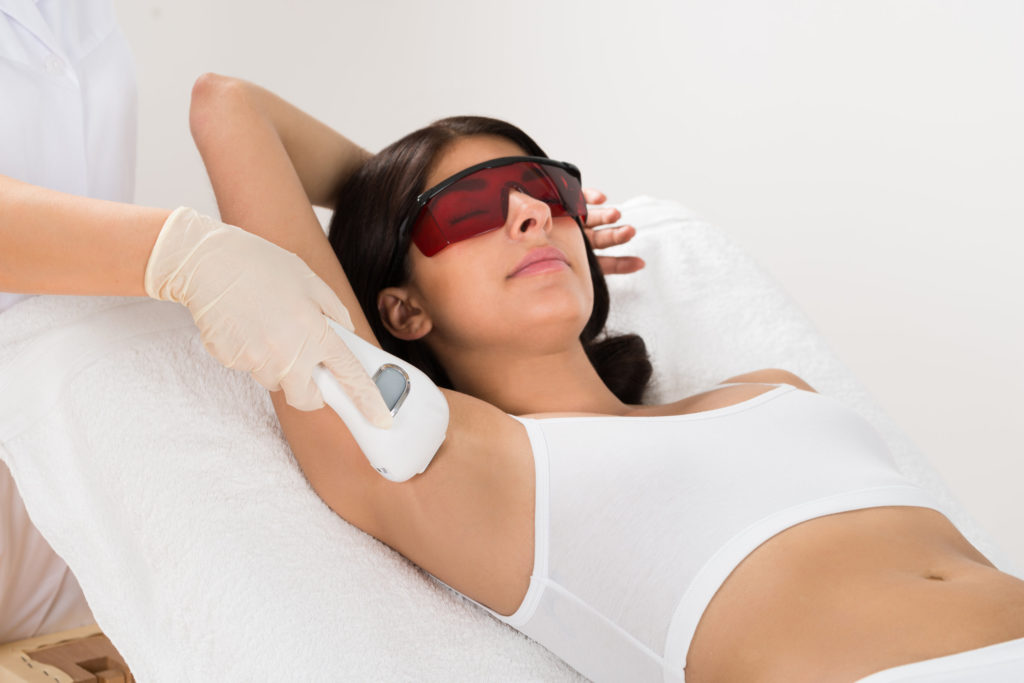 Conclusion
In conclusion, Laser Hair removal is essential to leave you with smooth, healthy, and hairless skin. You can play at the beach, and wear any clothes you choose with confidence. For your underarms, legs, bikini line, face, and any other place you need laser hair removal treatment, contact Laser Affairs by booking an appointment via the call line
(813) 944-2445, or at Address:
15243 Amberly Dr. #10 Tampa, FL 33647.
They are available from Monday to Saturday, 10 am -5 pm, and Sunday, 12 am – 4​ pm.
Photo by CREATIVITYMEDIA VERSHKA