Mary Beth Lambert, RE, CCE, CME
Certified Medical Electrologist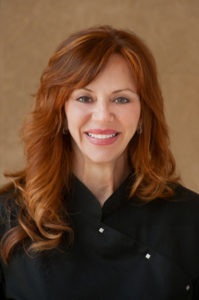 "Prior to pursuing my vision to open a private laser hair removal studio, I spent several years exploring and studying various aspects of this rapidly growing hair removal industry. My experiences included endeavors such as working with the largest hair removal and skin rejuvenation company in the nation, as well as several independent facilities. It became obvious there was a need for honest, ethical and personalized intervention.
At Laser Affair, every client is thoroughly evaluated and a personalized plan is made. We explain what we are doing and why we are doing it. We do not intend to bore you with the facts, but be warned, we are very passionate about our profession!" She holds laser certifications by the Candela, Syneron and CynoSure laser manufacturing corporations, and is a member of the Society of Clinical and Medical Hair Removal and the Electrolysis Association of Florida, Inc.
Certified Clinical Electrologist #0004893 – Beauty and Health Institute 

Certified Medical Electrologist – M07121622 – Society for Clinical and Medical Hair Removal 

Licensed Electrologist #EO1374 – Department of Health / Board of Medicine 

Licensed Facial Specialist #FB9746030- ELB Institute Orlando FL 

Laser Safety Office – 2011 


Gerard C. Mosiello, MD, FACS
Board Certified Plastic Surgeon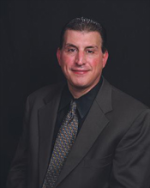 Gerard Mosiello, M.D. strives to provide his patients with plastic surgery excellence that is graced with a personal touch.
He received his Doctor of Medicine degree from Hahnemann University School of Medicine in Philadelphia, after graduate studies at Columbia University College of Physicians and Surgeons in New York. He completed his General Surgery training at St. Barnabas Medical Center in Livingston, N.J. and his Plastic and Reconstructive residency at the University of South Florida in Tampa. Upon completion of his residency, Dr. Mosiello became a full-time member of the University of South Florida faculty. Three years later, he opened his private practice Tampa Palms Plastic Surgery where he currently serves the patients of New Tampa, Wesley Chapel and the entire Tampa Bay.
He is the Chief of the Department of Plastic Surgery of Florida Hospital-Tampa (formerly University Community Hospital) and remains on the active staff of the H. Lee Moffitt Cancer Center, James A. Haley VA Hospital, Ambulatory Surgery Center and Tampa Bay Surgery Center. He has served as Medical Director of Laser Affair since its inception.
Dr. Mosiello has been certified by the American Board of Plastic Surgery since 2000 with recent recertification in 2010. He is a member of many regional and national medical societies, including the American Society of Plastic Surgeons, the American Society of Aesthetic Plastic Surgery, the Southeastern Society of Plastic Surgery and the Tampa Bay Society of Plastic Surgeons. Additionally, Dr. Mosiello is a fellow of the American College of Surgeons (FACS).
With expertise in body contouring, facial rejuvenation and reconstruction, Dr. Mosiello is qualified to treat all your plastic surgery needs.


Briana Morejon, CCE
Certified Clinical Electrologist
Briana Morejon graduated from Beauty and Health institute in Tampa Florida. She is a Certified Medical Electrologist and Licensed Aesthetician, with a passion for everything beauty and wellness. Her journey started with the desire to learn how to take proper care of her own skin and health. She has several years of experience performing laser hair removal services and is dedicated to making the patient experience as comfortable and easy as possible. "I love to help people feel comfortable in their own skin, because that is when they really shine."-Briana
Licensed Electrologist #EO4019 – Department of Health / Board of
Medicine
Heather Adeyemi, CCE
Certified Clinical Electrologist
Heather Adeyemi's academic and professional background has provided her with a strong understanding of the services and treatments she provides to patients in the skin care industry. She began her journey treating clients by becoming a licensed cosmetologist. Later, with her passion to learn, she earned her degree in biological applied science and became licensed through the Ohio and Illinois Dental Boards as a Registered Dental Hygienist. After many successful and enjoyable years practicing hygiene, she returned to the aesthetics industry enthusiast to treat and see the benefits of patients' skin and overall health and well-being. She now focuses primarily on the art and science of custom-tailored laser hair removal, in an environment where intimate relationship building completes the technician-patient experience. "It is with the greatest satisfaction that I can help people and actually change their lives! I love what I do." Heather Adeyemi
Licensed Electrologist #EO4382 – Department of Health / Board of
Medicine
Per Florida law, only a licensed Advanced Practice Registered Nurse, Physician Assistant, Electrologist, M.D, or D.O. may perform Laser Hair Removal.